Organizing is not always intuitive
Having too much stuff for too many years makes your day to day life complicated. Family and friends may not want to go the distance in your efforts to downsize. I work with people just like you who are frustrated with clutter, overwhelmed with where to start, and ready to invest in solutions that will get you organized. I provide onsite, hands-on help to sort and declutter to bring transformative results in your home or office.
As we work together you deal with what has been put off for too long. You will LOVE the value of clearing out things you no longer want or need. You will love being more organized to find and use the things that you keep and have a more peaceful life by with less. Contact us today!
Our goals are the same, to get you organized
Your Home Let us help you with every room to sort, declutter, and organize the most challenging spaces. With our easy approach to downsizing you will make amazing progress and wonder why you hadn't called before now. We recommend products simplify your life.
Kitchen 

Family room 

Playrooms

Bedrooms + Closets

Storage Areas 
Your Office We can help your office be a place you want to be, where work gets done. There is so much to consider when setting up your home office. Systems and papers, technology, furniture layout. We help sort out all the things that make you want to be there.
Desktops

Going paperless

Furniture layout

Emails, phones, computers
Your Closets Looking for a new closet design from start to finish? No problem. We manage all the details so you will love the outcome. Want to tackle a wardrobe downsize so everything simply fits in your closets now? We do that too and make room for everything you want to wear. Pack for that trip quickly with your organized closets.
Wardrobes

Product ideas

Designs
COVID 19 protocol allows us to work together safely. Feel free to call if you have any questions.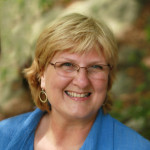 "Jennifer is friendly, intelligent and witty and has solid practical wisdom and insight. She is a compassionate 'people person'...She also has the capacity to innovate and improve your environment and could best be described as quietly dynamic." MH, Gloucester