COVID 19 protocol allows us to work together wearing masks and keeping distances. With good communication about any symptoms or exposure and smart practices, we can ensure our health and safety while working.
Our goals are the same: to get you organized.
OPEN FOR BUSINESS! Ready to tackle all the stuff, clutter, and piles on every surface? I interrupt the chaotic cycle you live in and find organizing solutions that work best for you. You will love the value of clearing out things you no longer want or need! Organize That! provides onsite, hands-on transformative results in your home or office.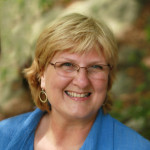 Office, Art Studio, Home Organizing: "Jennifer is friendly, intelligent and witty and has solid practical wisdom and insight. She is a compassionate 'people person'...She also has the capacity to innovate and improve your environment and could best be described as quietly dynamic." MH Gloucester, MA